The built-in Joker is the ideal solution for distribution kitchens in care homes, schools and hospitals, for example. Thanks to a unique special solution from Eloma, this machine can be integrated into commercial kitchens without problems and saving space, and despite its compact dimensions it offers all the functions of a professional combi steamer. At small nurseries or in communal kitchens, parts of daily meals or complete dishes can be prepared so that food doesn't have to be kept warm before being served.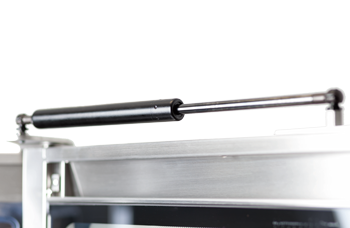 No matter where you are – on the high seas or down in the depths of the oceans – our oven technology has been adapted to operate in extreme conditions so you can use these machines reliably even on ships and submarines. Simple operation, special power supplies and secure locking guarantees you the best cooking and baking results in your galley.
Our custom system solutions offer maximum flexibility when it comes to combining combi steamers, baking ovens, proving cabinets and condensation hoods. All machines are fully compatible with one another, so almost any design is possible with these modular solutions. Modular solution – ideal for use in shops and in front areas.
---
These products could also be of interest: