For the love of cooking & baking.
Eloma – Quality made in Germany.
Eloma is based on a balanced blend of traditional and modern – from the development of the first combi steamer to the latest JOKER generation. We remain true to this philosophy so that you can continue to experience the joy of cooking and baking in the future.
For us, tradition is "100 per cent made in Germany". We undertake to provide the very best quality thanks to German engineering and craftsmanship.
For us, modern aspects include technology with little environmental impact, versatility and simple operation which is fun and easy to understand.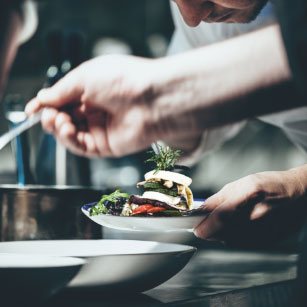 Our history.
The Eloma success story.
Flares were in, "Lady Bump" was on the radio around the clock and, in accordance with legislation from 1 January 1975, for the first time in Germany citizens were considered of legal age at 18. A good year to set yourself up in business. The three Eloma founders were tinkering with their first chicken grilling machine in a garage in Munich. And just like fashion and music has changed, Eloma has resolutely continued to develop further. From a three-man operation to premium manufacturer for combi steamers and in-store baking ovens. Once thing that remains to this day is the quality commitment which goes hand in hand with German manufacturing. 100 percent!
Founding of the company
Even Eloma started off small. Inspired by emerging chicken roasting businesses, three young men build the first chicken griller in a garage near Munich. This is an electric machine, so they simply call their company Eloma. The first range of combi steamers developed by Eloma go on sale a couple of years later. The garage was too small, and so production moved to a hall in Gernlinden.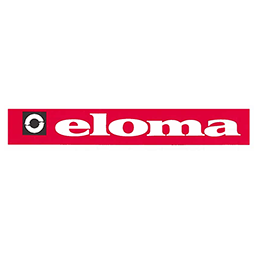 The first bake-off oven
External steam generation. The first Eloma bake-off oven was well ahead of its time. It had two viewing windows, and customers could look at their rolls baking, while the oven was loaded from behind. The "viewable oven" was used in department stores, cafeterias and snack bars, enticing customers from far and wide to visit with the delicious scent of fresh pastry products.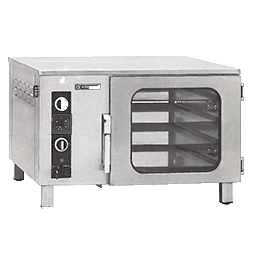 Eloma live steam system
The spirit of innovation never diminishes: To save energy, time and water, Eloma develops its unique live steam system. This is a boiler and a direct injector all in one, and the steam is generated directly in the cooking chamber. The live steam system is now fitted as standard in all Eloma combi steamers and baking ovens.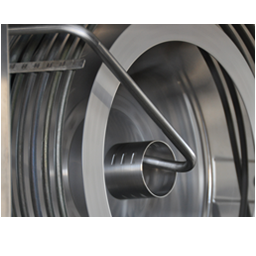 New building, Maisach plant 1
Due to exceptional demand, production was switched to line assembly. The number of staff at the company has grown as well, and so production, administration and logistics have to find a new home. What's now the company premises in Maisach, near Munich, comes into being.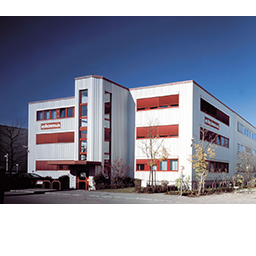 Heat recovery
Eloma develops the multi-eco system, which uses heat exchangers, hot air and steam to reheat water in order to generate steam. Eloma still uses this technology standard in many of its models, which received the Dr.-Georg-Triebe Innovations award in 2005.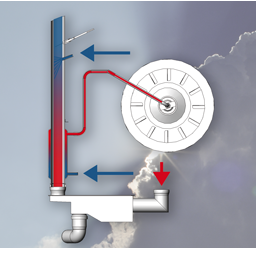 The birth of the JOKER
Compact, multifunctional and suitable for top productivity in the tiniest spaces: the Joker, the smallest of our combi steamers, is put into production for the first time.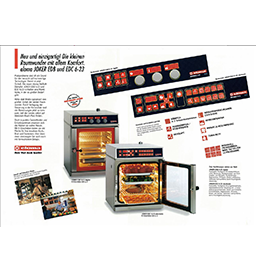 Construction of the Dresden plant / colour and touchscreen display
The ever-increasing demand for Eloma combi steamers and baking ovens necessitates extension of the company's capacity. In 2002, production is relocated to the new plant in Bad Gottleuba in Sachsen. IThe colour and touchscreen display with intuitive menu navigation for all Eloma machines is introduced in the same year.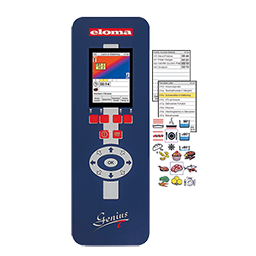 autoclean®
Guaranteed hygiene with the first fully automatic cleaning system for combi steamers: the autoclean® system gives perfect cleaning results, avoids direct contact with liquid cleaner and saves energy.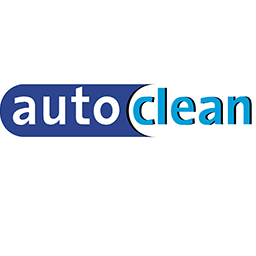 AGA Food Service Group / Multi-eco hood
Eloma joins AGA Food Service Equipment. Another Eloma innovation is placed on the market: the multi-eco hood. The process-controlled condensation hood does away with the cumbersome extraction hood and comes without a separate water connection – ideal for use in bakeries, service stations and supermarkets.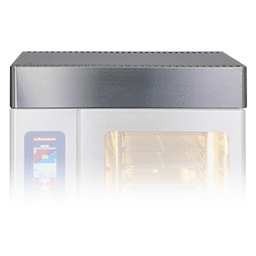 The launch of Eloma USA
Eloma has begun supplying goods worldwide by now, and combi steamers have even captured the American market. Eloma North America is founded in North Carolina in 2007 in order to provide customers in the USA with optimum service.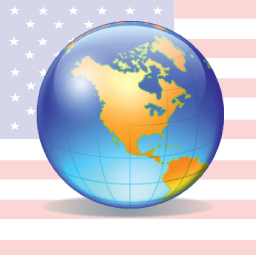 Ali Group
Since the start of 2008, Eloma GmbH has been part of the Ali Group, which is based in Milan. The Ali Group has been owned by the Berti family since it was founded in 1963, and 53 production plants worldwide and more than 74 brands representing almost every field in gastronomy and catering make it one of the biggest groups of companies in the catering industry. Being part of the biggest company worldwide in the food service sector brings Eloma financial stability, extensive expertise and experience in the various market segments, exchange of know-how and development of synergies.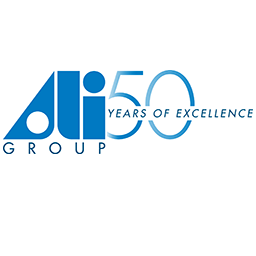 Modular solutions
Bakeries at service stations and supermarkets make specific demands. They want to offer pastry products and tasty snacks which are always fresh, but they don't have much space. But Eloma's modular solutions make short work of that particular problem: Combi steamers, baking ovens, cooking cabinets and condensation hoods can be combined flexibly according to individual customers' specific needs.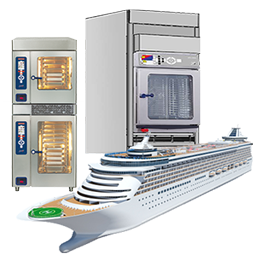 New building, Bad Gottleuba plant
Short delivery times and outstanding service flexibility – Eloma has to grow in order to keep this promise. The production plant in Bad Gottleuba is fitted out with state-of-the-art technology, and customer service and Eloma service partner support are further optimised. And so that we can continue to claim that "Eloma lives and breathes cooking", a development centre with a laboratory and experimental kitchen is constructed there, as well as multimedia training and convention centre for training and international customer conferences.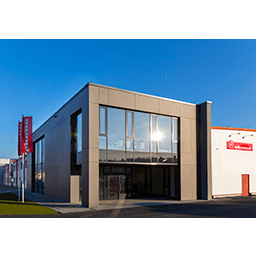 GENIUS MT - simplicity at its best
The newest innovation from Eloma: the GENIUS MT. It enthuses with its advanced MT Technology, an high resolution MulitTouch Display and intuitive controls.
40 Years of Eloma and new compact series JOKERMT
One year after the GENIUS MT and on time for the 40 year anniversary Eloma launches the compact series JOKER MT with the Eloma-own MT Technology. The new JOKER MT is available as GN 2/3 and GN 1/1 model.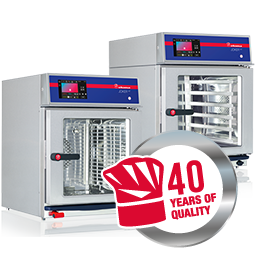 Recent news at a glance
News | Events
If you're an operater or a chef you can learn more about the variety of applications and the options available to you with our combi steamers at an Eloma Forum near you. Registration and participation in Eloma practice seminars are free.
We offer service training for service partners. Here, you and your technicians can learn everything you need to know to help you provide a fast, professional service, giving you a foundation from which to ensure both your and our customers are happy.
Eloma is based on long-term cooperation and partnership. And for this, we need a mutual understanding of mindsets and processes, but of course we also need a knowledge of the latest trends and technologies. Hence we'd like to extend our warmest invitation to our specialist seminars.
---
Contact
Customer Service
Technical service
Headquarter
Eloma USA
101 Corporate Woods Parkway,
Vernon Hills, IL 60061
USA


---